1979 Pontiac Gran Prix
This is a car that I owned for a few months in 1983, until late one Friday night coming home after midnight from work in a bad rain shower. I hit a puddle of water on the road and started hydroplaning. The car went into a slow spin and slide off the road into a crop field. Unfortunately there was a culvert so water could pass under the road, and my car went sideways backwards off that culvert. It flipped over and landed on the roof.

I managed to kick the stuck door open, and crawl out. I walked to the nearest farm house about a half-mile away, and knocked on their door. Thankfully they did not shoot me, and I was allowed to use their phone to call for help.

The police came, and a tow truck managed to flip the car over and pull it out of the muck.

Afterwards, we got the insurance company to declare the car as totaled. The pictures below show what it looked like at the junk yard afterwards. I still remember a kid at school coming up to me the next day and handing me a piece of my car that he had found beside the road.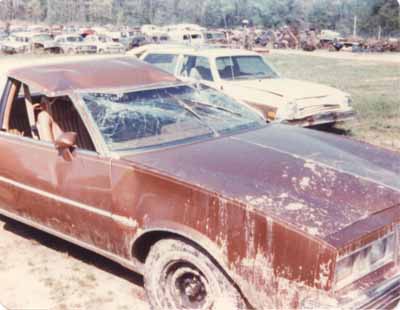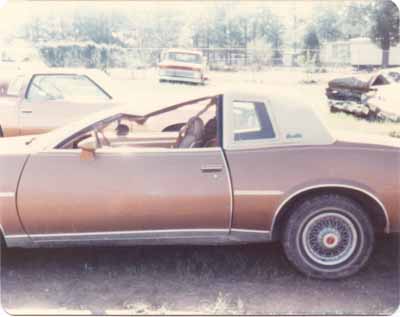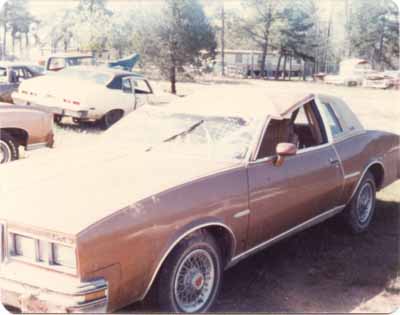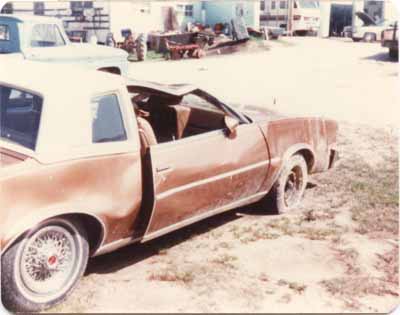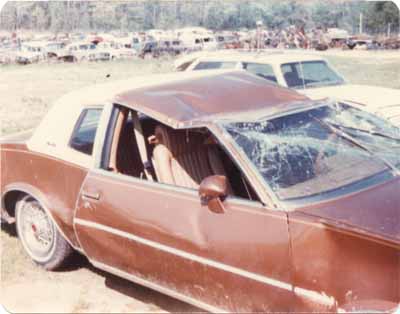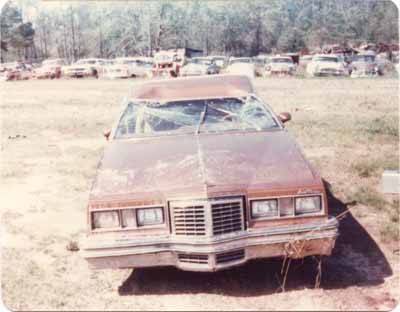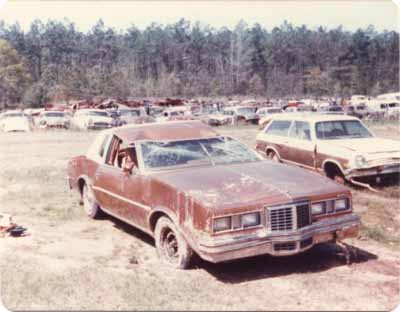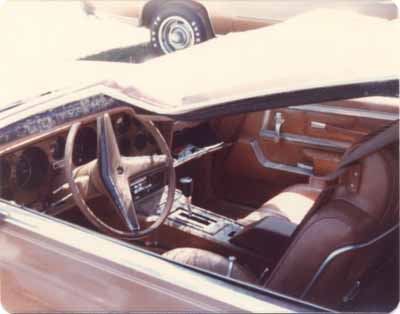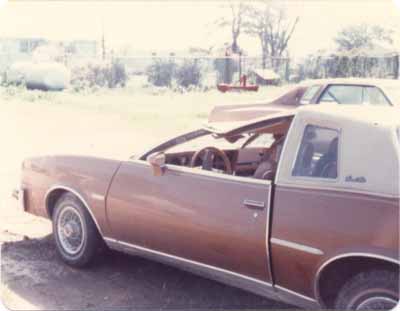 These last three pics are of the road and culvert where the accident occurred.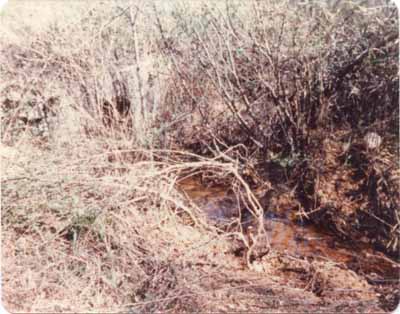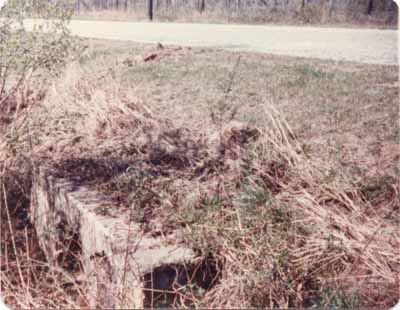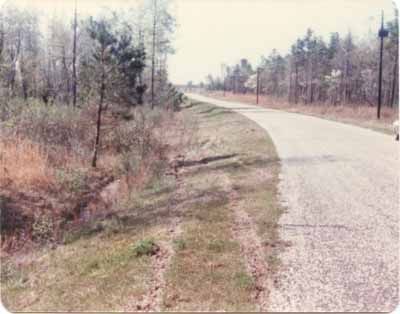 ---
Here is a collection of links to other cars and car shows that I have attended in this area of Florida.