2010 Mazda 3
This car is the car that replaced the 1999 Protegee. We bought it new from Boniface-Hiers Mazda in Melbourne. Quite a nice little car. We put a bra on the front, as you can see.

Our friend Steve bought a very similar car (coupe instead of hatch) just a few months later. He likes his as much as we like ours.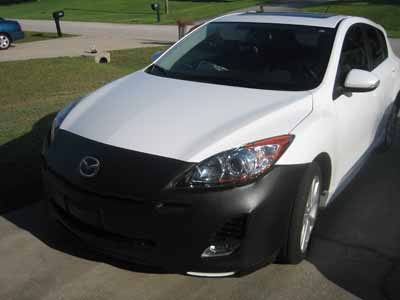 ---
Here is a collection of links to other cars and car shows that I have attended in this area of Florida.